Community groups and organisations from the Colac District came together this week to celebrate projects and events that have received funding as part of ACCIONA's 2021 Community Benefits Sharing initiative.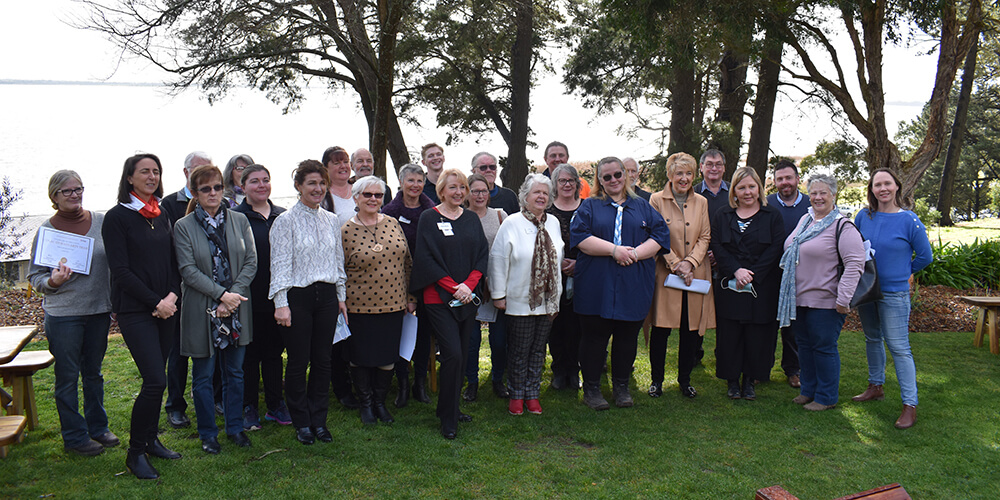 ACCIONA, the company that built, owns and operates the Mt Gellibrand Wind Farm, provided more than $100,000 in funding this year which was distributed across 29 local community groups and organisations.
This includes $16,000 funding for schools and other initiatives supporting local children, and another $16,000 distributed among local healthcare and social support organisations.
In addition to this $23,500 was shared amongst local sporting groups, including funding to help launch the new AFL Indigenous Round game hosted by Birregurra Football Netball Club in Colac District Football League, which has now been postponed to next season due to COVID-19 restrictions.
Mt Gellibrand Wind Farm is situated between Birregurra and Beeac, approximately 15km east of Colac. Funding has been provided to nearby towns including Beeac, Birregurra, Colac, Cressy, Irrewarra and Stoneyford.
The groups met to celebrate their initiatives at a morning tea hosted by ACCIONA on the 4th August, at Lake View Café in Colac.
The event provided a chance for representatives from the participating organisations to come together and highlight the initiatives that have received funding and discuss ideas for long-term projects that will continue to add value to the community.
ACCIONA Energía Managing Director Brett Wickham said: "Through the annual ACCIONA sponsorships program we are able to provide financial assistance to a wide range of groups, many of which are the backbone of the local community".
"Over the past 18 months we have all witnessed first hand the power of connections and coming together, so are extremely proud to be able to provide support for these important community initiatives to continue."
"Our sponsorship and small grants program will run for the life of the wind farm and we are excited about what the future will bring," Mr. Wickham said.
A full list of successful projects and events is listed below.
Further information about ACCIONA's Mt Gellibrand Wind Farm can be found here.