Eat Up is an Australian not-for-profit that helps feed hungry disadvantaged school kids.
To date they have delivered 950,000+ sandwiches to 500+ schools across Victoria, New South Wales and Queensland.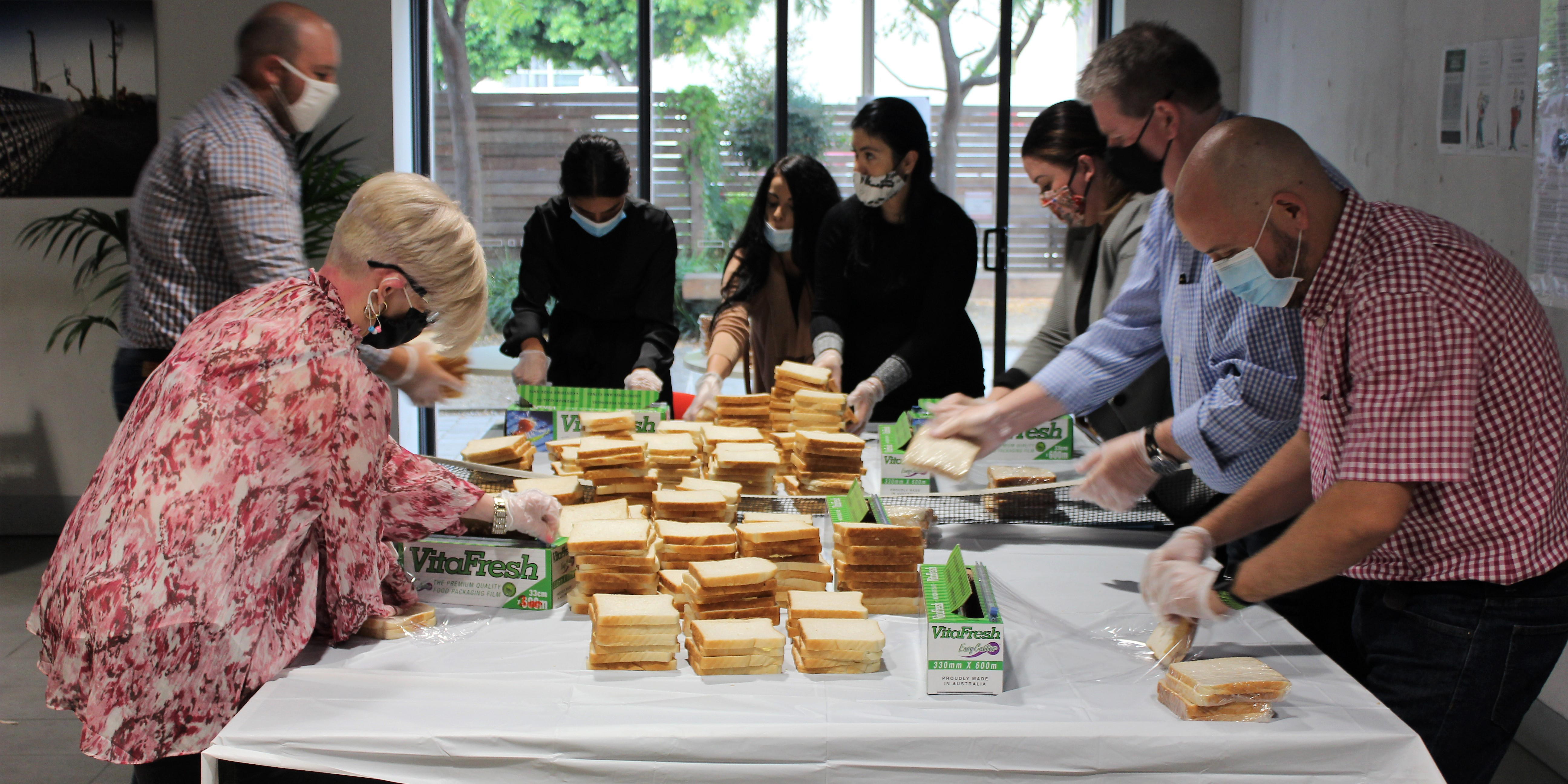 On Monday 8th February, at head office, the Coleman Rail team got hands-on to help out, making over 1,100 cheese sandwiches in just under an hour, with the sandwiches to be distributed to schools in Melbourne's northern suburbs. The sandwiches will be frozen, so teachers can supply lunches to kids in need for the next three weeks.
Development & Services Manager Aimee Najdovski said, "After so much time working from home last year, being able to spend the morning as a team doing something for a terrific cause was a great way to start the week.
"1,100-plus sandwiches prepped, wrapped and ready for hungry tummies, ensuring students are able to concentrate, no matter their background.
"The Port Melbourne office has set a benchmark now on productivity – which of our projects will be able to beat us?
"Thank you Eat Up for such a phenomenal initiative!"
Executive General Manager Sean Bonham said, "It is truly a staggering statistic for the 'Lucky Country' – 1 in 8 Australian children arrive at school hungry every day.
"Today, Coleman Rail headquarters and our Victorian Minor Works team helped do something about it. In partnership with Eat Up, our team rolled up their sleeves and made 1,106 sangas in 50 minutes.
"Shout out to the Eat Up team – great job!"
Email eatup@eatup.org.au to enquire about a volunteer sandwich making event at your workplace, or get in touch.